The operator of an Ohio animal rescue organization faced several felony allegations Sunday after authorities said they discovered 30 dead dogs at two of its locations.
The Butler County Sheriff's Office said in a statement Friday that searches of two locations tied to the nonprofit Helping Hands for Furry Paws also turned up 90 living dogs kept in inhumane conditions.
Suspect Rhonda Murphy is described as the organization's owner and operator. She faced "dozens of charges of neglect and cruelty to companion animals, both felony and misdemeanor," the office said.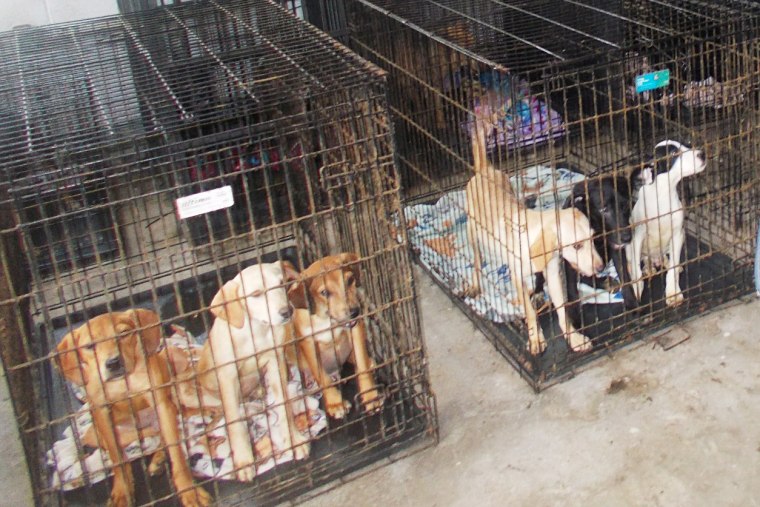 It wasn't clear if she was arrested, booked, or formally charged. Court records turned up no information on the matter, and Murphy wasn't listed as an inmate.
It wasn't clear if Murphy had legal representation. The public defender for the area did not immediately respond to a request for comment.
The sheriff's office said its dog wardens and humane officers found the dead dogs at a rescue location that was one of two addresses searched in Madison Township.
Helping Hands for Furry Paws is listed on websites that offer background on nonprofit groups as being in Middleton, a city adjacent to Madison Township that occupies part of Butler County.
The dead animals were discovered in refrigerators and freezers, some not working, in various states of decomposition, the sheriff's office said in its statement.
The reasons behind the search, and whether it was executed with a judge's permission, were not revealed in the sheriff's statement, and a contact for the office's dog wardens did not immediately respond to an inquiry.
Deputies also found dogs that were alive but in need of fresh air, food, and water, were also discovered at the location, the sheriff's office said.
"One garage housed over 25 dogs in cages with no ventilation or air conditioning, with measured indoor temperatures of 89 degrees," it said.
Their cages contained fecal matter and urine, and lacked food and water, the sheriff's office alleged. "One cage contained a mother and eight newborn puppies," it said.
Another location, described by the sheriff's office as "the main house," contained 11 dogs. Photos depict hoarder-like conditions, although it wasn't clear which locations are shown.
Sheriff's officials described the odor there as "horrendous" in the statement, which said deputies had to take breaks to walk outside for fresh air.
The Animal Friends Humane Society took the seized dogs, an act that nearly doubled its animal population, reported NBC affiliate WLWT of Cincinnati.