You say tomato, we say "yes please"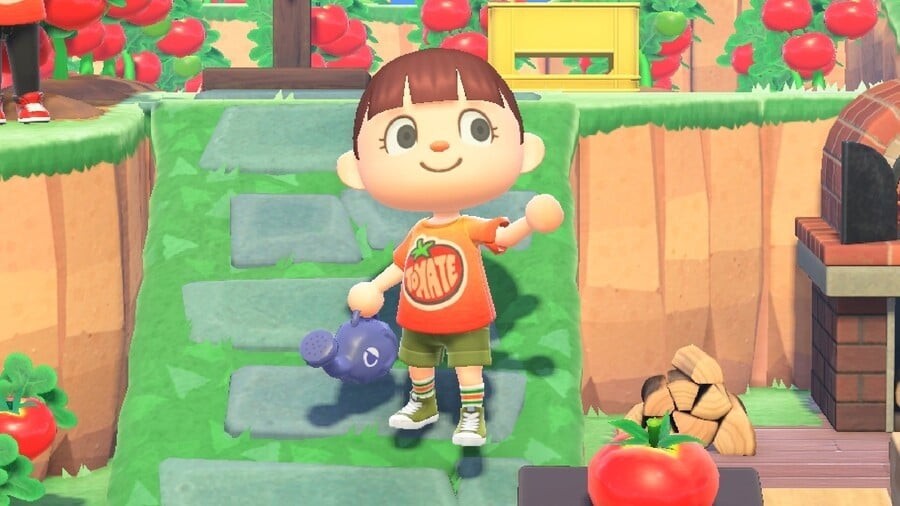 It's almost the end of August, which means it's almost time for Spain's La Tomatina festival, an event in which the residents of Valencian town Buñol throw a bunch of the goopy red fruits at each other until the town square looks like ragu.
Isabelle's apparently just come back from her holidays in Spain, because she's decided to celebrate this messy festival with in-game items for Animal Crossing: New Horizons, similar to other festive events and items that are released throughout the year.
The item in question is a bold and bright T-shirt with a tomato and the word "tomate" on it, which is — you guessed it — the Spanish for "tomatoes". And look at the attention to detail in this picture: Tomato boxes, growing tomatoes, pizza and stuffed tomatoes, red hair… You can even see Ketchup in the back there, wondering if this all counts as cannibalism.
Grab your tomato T-shirt before the 31st August, which is when La Tomatina takes place, and you'll be the talk of the tomat-own. Tomato. Town. Hmm.