KYIV — A woman who braved checkpoints and dodged shelling to care for abandoned pets during Russia's occupation of her hometown is now warning about the recent flooding's devastating impact on the region's animals. 
Iryna Tutyun told NBC News that it was "difficult to cope" with the number of animals in need of help after huge swaths of the southern city of Kherson and its surrounding area were inundated following the destruction of the Kakhovka dam Tuesday.
"I still have about 30 dogs and a dozen cats in my care. Every morning I go to them, feed them and see if everything is OK with them," Tutyun, 43, said, adding that some of the animals had been injured.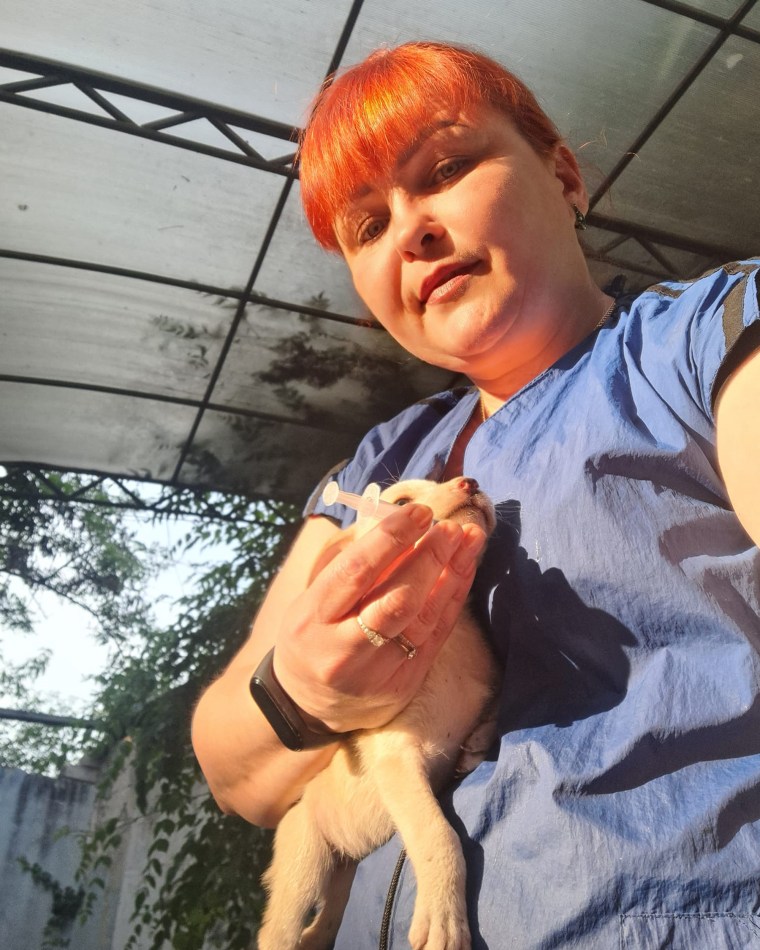 On a wider scale, experts are also warning that the impact on the region's wildlife could be "catastrophic," as millions of fish have already washed up dead and other animals and plant life likely have been affected.   
Tutyun said she had also heard of goats, chickens and other animals being plucked from the waters that spilled from the reservoir behind the dam, which was 150 miles long and around 14 miles wide. 
Both Ukraine and Russia have traded blame for the destruction of the vast dam in a Russian-controlled area on the front lines of the war. Tutyun said the massive spill is the worst thing that has happened to Kherson, which was taken by Russia days after President Vladimir Putin launched his invasion in February 2022 and then liberated by Ukrainian forces in November. 
Tutyun said that after the invasion she "went through Russian checkpoints, sometimes under the watchful eyes of machine guns," to feed the animals and has been looking after them ever since.  
Elsewhere in Kherson, the Kazkova Dibrova zoo said in a Facebook post Tuesday that a pair of monkeys, Anfisa and Charlie, and a pony named Malish, were among 300 animals killed by the flooding. A mule, a parrot, a crow, a groundhog, guinea pigs and ferrets, also perished, zoo officials said. 
In addition to this, the State Agency of Land Reclamation and Fisheries of Ukraine said in a Facebook post that it had observed  "a significant number of dead fish," with the Silver Crucian Carp particularly affected. Several social media users also posted videos of dead fish washing up.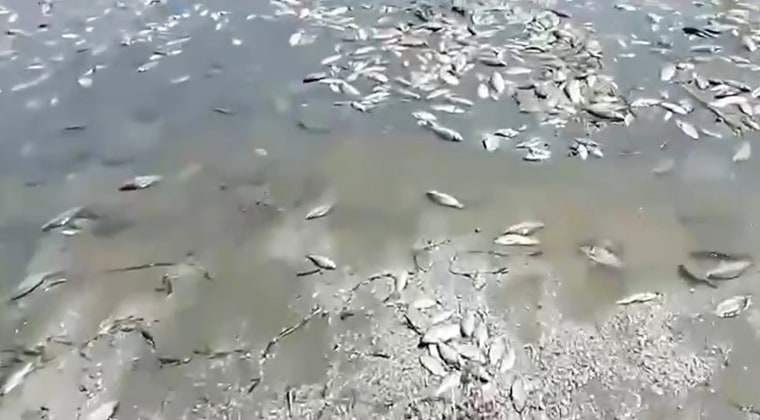 Calling the consequences "catastrophic," the Nizhnyodniprovskyi National Nature Park also posted a statement to Facebook saying that a large swath of its 193,056 acres was underwater.
Quoting Alexey Chachibaya, the park's director, the statement said that the rise in water levels had led to the "mass death" of animals and plants.
Were the water to rise, he said, it could lead to the "destruction of buildings near the river and destruction of flora and fauna in those settlements affected by flooding."
There are a number of ecologically important areas along the Dnieper river, including wetlands, according to Doug Weir, the research and policy director at the Conflict and Environment Observatory, a nonprofit organization based in Britain.
"Much of the lower Dnieper and its tributaries are part of the Emerald Network, sites designated for their ecological importance, and include nature reserves and other protected areas," he said.  
In the short term, Weir said, "we can expect significant physical changes to habitats from both erosion and the deposition of sediments; both can impact aquatic habitats. The floodwaters are also mobilizing a range of pollutants from industrial, agricultural, energy and residential areas, these may affect species and habitats," he noted. 
Weir added that the floods would "create considerable volumes of solid waste, which will need to be managed in an environmentally sound manner."
While nature will recover, he said "the ecosystems and habitats will be different following the disturbance," although it was "likely that they will be less diverse and therefore less resilient to environmental change, such as climatic changes."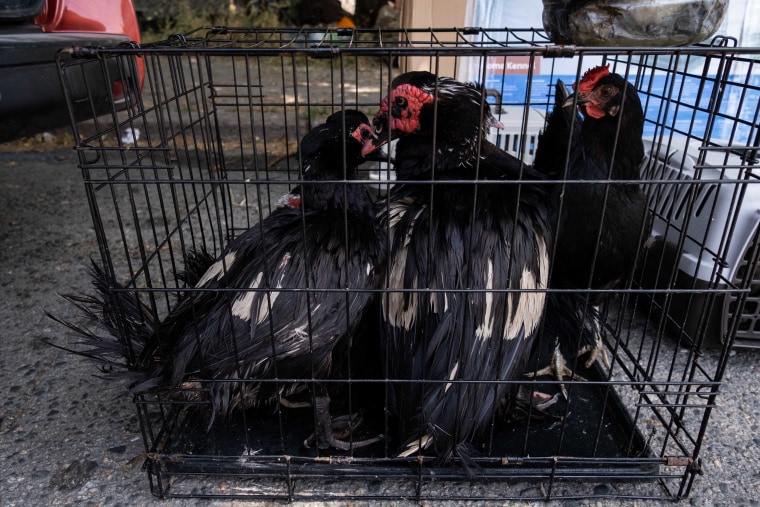 Thor Hanson, an independent conservation biologist who specializes on how wars affect the environment, agreed that aquatic habitats would be affected. 
"Rising waters in adjacent wetlands, particularly near the mouth of the river, threaten to flood countless active nests, burrows, and breeding pools, reducing or eliminating reproductive output for the year," he said in an email Thursday.   
He added that contamination from the dam site itself "and from potential flooding of military and industrial sites downstream may impact ecosystems and human health far into the post-war period."
In the meantime, Tutyun said she "can't leave" all the animals she has been helping, along with several senior neighbors she also cares for.  
Vowing to stay in Kherson, she said, "I hope this will come to an end. I have hope that one day the water will dry, the shelling will stop."
Daryna Mayer reported from Kyiv. Yuliya Talmazan and Henry Austin reported from London.