Bruce Lee is a martial arts pioneer in the west. While realistic martial arts fight scenes involving daredevil stunts were prevalent in Hong Kong, Bruce Lee introduced them to Hollywood. In fact, Lee was the first martial arts icon of Hollywood. Lee captured the audience's attention with his charisma and skill. 
ADVERTISEMENT
Article continues below this ad
Like Lee, Chuck Norris also gained popularity as an on-screen martial artist in the early 70s. In 1972, Bruce Lee cast Chuck Norris in his movie The Way of the Dragon. While the film became incredibly successful, the icon fight scene between Lee and Norris has lived on as the film's highlight. However, Norris once revealed an animalistic moment from the fight scene, fooling many fans.
ADVERTISEMENT
Article continues below this ad
Chuck Norris's amusing revelation
In a rare interview from the 70s, Chuck Norris revealed what happened during the fight scene with Lee. Shortly after the fight starts, Norris' character, Colt, finds success against Bruce. "There's a scene where I throw Bruce to the ground. He grabs the hair on my chest, and like he pulls it out," said Norris. "Of course he does it for real, but I got this letter from a man…" Norris also added.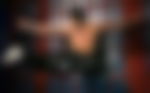 Norris said among the thousands of letters he got from fans, a letter amused him. The fan had seen The Return of the Dragon 26 times with his son. However, even after so many views, he couldn't be sure if Lee pulled out the hair. "He said, 'Did Bruce really pull the hair out of your chest?'" revealed Chuck Norris.
🐉💥 Kung Fu Tuesdays 'Guidelines For Warming Up': To warm up, select light, easy exercises to loosen your muscles and prepare them for strenuous work. Warm-up exercises are necessary to prevent injury to your muscles and will improve your performance. 🧵1/ pic.twitter.com/qnQQIW95po

— Bruce Lee (@brucelee) September 21, 2022
"He said, 'If he did, you're really a stud.'" Norris told the interviewer. The letter amused Norris so much he couldn't help but clarify the dedicated fan's doubts. "I wrote back to him saying 'No! No!'" said Norris.
Chuck Norris also said fans often wrote to him. Many of them had seen the film "18, 19, 20 times and because of the fights," said the martial artist. Norris also said he felt incredible when the film earned close to $130 million worldwide, but the production budget was only $150,000.
Bruce Lee and Chuck Norris are more similar than you think
ADVERTISEMENT
Article continues below this ad
Besides being martial arts experts, Lee and Norris also created new styles. Lee had learned Wing Chun under grandmaster Ip Man and later combined it with multiple disciplines to establish Jeet Kun Do. Similarly, Norris also combined different styles with one principal fighting style.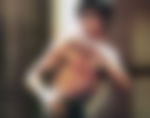 Chuck Norris learned Tang Soo Do in Korea. Later, Norris combined Tang Soo Do with 12 other martial arts to create Chun Kuk Do.
ADVERTISEMENT
Article continues below this ad
Watch this story – Bodybuilding Legend Arnold Schwarzenegger's Build Compared to Bruce Lee and Jackie Chan
Bruce Lee had an eye for realism. While grabbing an opponent's chest hair may seem animalistic, Lee made it realistic enough to fool many fans.