He'd been waiting for a new home for over 500 days, and when 2-year-old Drogo the dog finally found a new family, he was returned after just one week.
Drogo, an American pit bull, has been in the Austin Animal Center shelter for almost two years. House trained, a big fan of walks and a sweet soul—he was struggling to find his forever family.
The team at the Austin Animal Center continued to advocate for him on their TikTok @goodboygonehome, while adoption site Pet Helpful even posted an article after Drogo was overlooked during a shelter event.
At the start of July it seemed like all of Drogo's prayers had been answered when a family came forward to adopt him.
He went to his new home, but it wasn't meant to be, and after just one week he was returned to Austin Animal Center.
"We are all crushed that Drogo was returned to the shelter so quickly. He was one of the longest stay dogs at the shelter and now he's back again. He's devastated. It's not fair," the shelter wrote on TikTok.
Newsweek reached out to Austin Animal Center via email for more information.
Back in the shelter, Drogo isn't doing so well with the non-stop barking that leaves him stressed and upset, and the team are desperately trying to find him a forever home.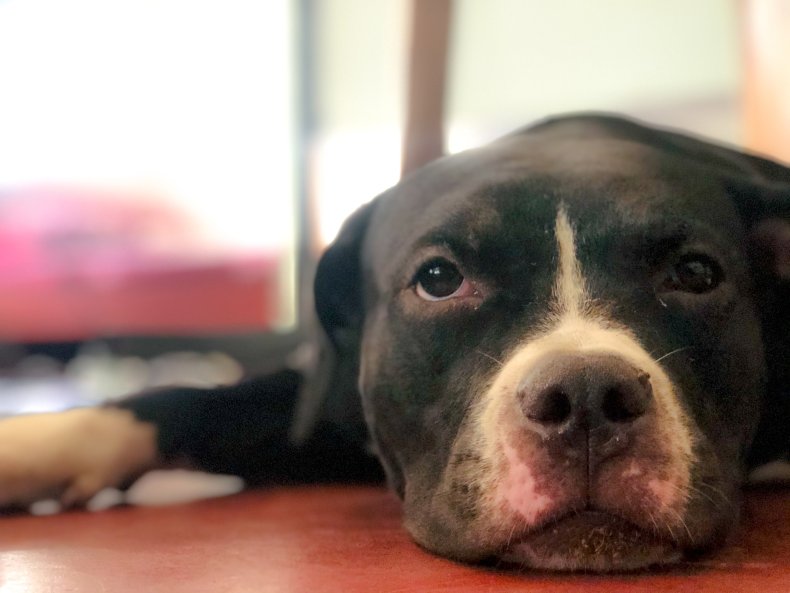 On his adoption page, Drogo's personality is perfectly set out for potential adopters.
The team wrote: "Drogo is a charmer, and meets people so gently that it is difficult not to fall in love with him at the first encounter. When he helps train new volunteers at the shelter you can hear the oohs and awws around the room."
"When you bring him back home, he will want to chill out with you on the couch. He thinks that he is a lap dog and no one had the heart to tell him otherwise. He is super house trained and if he needs to go, he will pace in front of you," they added.
"This affectionate boy is dreaming of a home where he can get unlimited pets and love from his people."
Very food motivated, Drogo would make a great family pet but would prefer to be the only pet in the home so he can get all of the love and attention he requires.
Available for both fostering and adoption, Drogo is available with no adoption fee to the right home.
Upon learning that Drogo was returned to the center, people on TikTok shared their reactions in the comments.
Kimberley wrote: "Please someone give this precious boy a forever home he deserves," while TikToker Roxy said: "Oh no! I'm so sad for him."
"God bless this dog," said Lynn. While Liv wrote: "This poor sweet boy. I hope he gets to have a life full of love and happiness."
Do you have funny and adorable videos or pictures of your pet you want to share? Send them to [email protected] with some details about your best friend and they could appear in our Pet of the Week lineup.