Oh wow. Oh wow. Oh wow.
The nerve-shredding fight scenes. Wicked-cool gun battles. The tightly shot, animalistic hand-to-hand combat. And Chris Hemsworth's Tyler Rake pummeling baddies in an extended prison-break sequence, during which he fights them off at one point while his right arm is literally on fire. For those of you who haven't yet dived in to the newest installment in Netflix's Extraction franchise, let it be known that what Extraction 2 has in store for you is two hours of bone-crushing, pulse-pounding, bullet-riddled, action-packed, brash, bombastic, and deliriously fun movie entertainment — a Netflix movie that I can't say enough good things about and which the streaming giant has wisely decided to follow up with yet another sequel.
Extraction 3, the streamer's annual Tudum event revealed over the weekend, is officially in the works, news that came as millions of Netflix subscribers were no doubt settling in to watch the just-released sequel that hit the platform on Friday.
Next-level effects and fight sequences
I've been pretty hard on Netflix for the long list of forgettable and paint-by-numbers movies it's released in the past, never mind the strong viewership that many of them have gone on to garner. There was a period of several months in 2022, for example, when the #1 Netflix movie every single week was one critical flop after another, all of which were excoriated by reviewers and often audiences alike. We're talking films like Purple Hearts, Day Shift, and Me Time.
Extraction 2, though, is a cut above almost every Netflix movie I think I've ever seen before. And it's thanks in large part to the next-level effects and stunning fight scenes, one of which (the aforementioned prison-break sequence) was a breathless, unbroken set piece lasting a little over 20 minutes that also reportedly took four months to film.
The scene consists of Rake, a black-ops mercenary, springing the family of a Georgian gangster from jail. With the mother and two children in tow, Rake fights and shoots his way out of the prison, through the overrun yard, and finally corrals everyone into vehicles that take them all to a train. There are hidden camera splices throughout, but the effect is of one long, real-time escape scene that continues on the train, with allies of the Georgian gangster at one point landing a helicopter on it and depositing some of his thugs on the roof of one of the train cars.
I'm telling you — with sequences like this one alone, it's hard to envision how action movies get bigger, louder, more addictive, and just downright fun.
How viewers are reacting to Extraction 2
The hit Netflix movie, which it should go without saying is currently #1 on the streaming giant in the US, has as of this writing earned a solid 89% audience score on Rotten Tomatoes (based on more than 500 user ratings so far). The critics' score, for comparison, currently stands at 75% based on 89 reviews — but, I cannot stress this enough, you'd be well-served by ignoring the critics on this one.
If you enjoy action movies that will keep you on the edge of your seat, I can almost guarantee that you'll find Extraction 2 to be ridiculously addictive and fun and that you'll have no complaints whatsoever.
The plot of Netflix's newest hit movie
As far as what it's about? Fans of the franchise will remember how, during the first Extraction movie, Hemsworth's Rake went on a mission to rescue the son of an Indian crime lord. By the time the credits roll, we're left to assume Rake has died — while Extraction 2 picks right up with Rake recovering and regaining his strength, just in time to undertake an even tougher and more brutal mission.
According to director Sam Hargrave, the original idea was for Rake to actually die at the end of the first movie. "Originally, Joe Russo and I agreed that an arc of redemption felt right for the character of Tyler Rake, and having him sacrifice his life at the end of the movie felt like a fitting end," Hargrave said in an interview with Netflix. "But when the reactions indicated that this character has legs and people might enjoy another round, we went back in and filmed a new ending.
"Of course, you never really know how a global audience is going to react. So, when the movie dropped in 2020, and the audience responded as positively as they did, we knew we made the right call."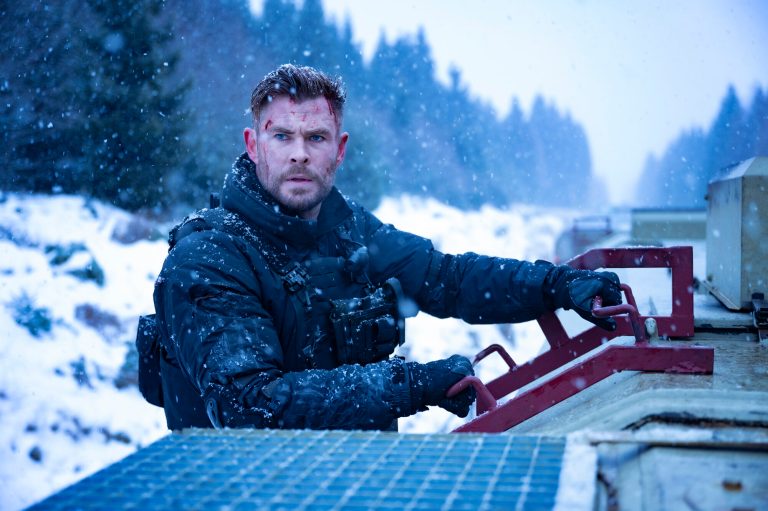 That decision led to the all-new rescue mission Rake embarks on in Extraction 2, in which he sets out to rescue the battered family of a ruthless Georgian gangster from prison. Have I mentioned how much fun this Netflix movie is yet? In addition to it being a home run for the streamer, In fact, I think I'm going to have to now seek out the franchise's source material — the 2014 graphic novel Ciudad, by Andre Parks and Joe Russo — while I wait for Extraction 3 to arrive.