Ultra-luxurious vacations costing hundreds of thousands and even millions of dollars have increased in popularity since COVID-19 traveling restrictions have eased.
Luxurious vacations can include everything from visiting the International Space Station, to scaling Everest, to going on a private jet tour around the world's safaris.
Such excursions can threaten the environment or lead to exorbitant rescue missions and, rarely and most recently, tragedy.
Many consider a vacation as an escape to the beach for a week or, if they're lucky, traveling overseas. But for the world's ultra-wealthy travelers, the sky isn't even the limit.
For a price, tourists have access not only to the depths of Earth's oceans to visit the RMS Titanic in its final resting place, but also to out-of-this-world destinations like the International Space Station.
These excursions can be risky. The former—a trip costing $250,000 per person—took a horrifying turn as five people are now presumed dead after their submersible lost communication only one hour and 45 minutes into its trip. Operator OceanGate Expeditions announced Thursday afternoon that it believes all five lives have "sadly been lost," and the U.S. Coast Guard said that debris found in the area was consistent with a "catastrophic implosion" of the vessel.
For some, the risk involved in going on the ultimate adventure is all part of the appeal, and businesses to cater to their taste for adventure are booming.
In perhaps the most extreme example, three civilians paid an estimated $55 million each to board a SpaceX rocket and be blasted to the International Space Station in April 2022.
Other wealth thrill-seekers have to content themselves with staying on Earth. A trip to the South Pole can be arranged for about $100,000. A no-expense-spared expedition to conquer Everest costs about the same, although for the elite it is becoming rather crowded: on a single day in 2019, 354 climbers made it to the top.
For those seeking a slightly more sedate taste of the wild, sought-after trips span from luxurious African safaris to guided tours in the Arctic Circle.
Exclusivity, adventure, and danger are a potent mix for the ultra-rich, and it is increasingly becoming impossible for them to resist the allure—or to brag about it afterward.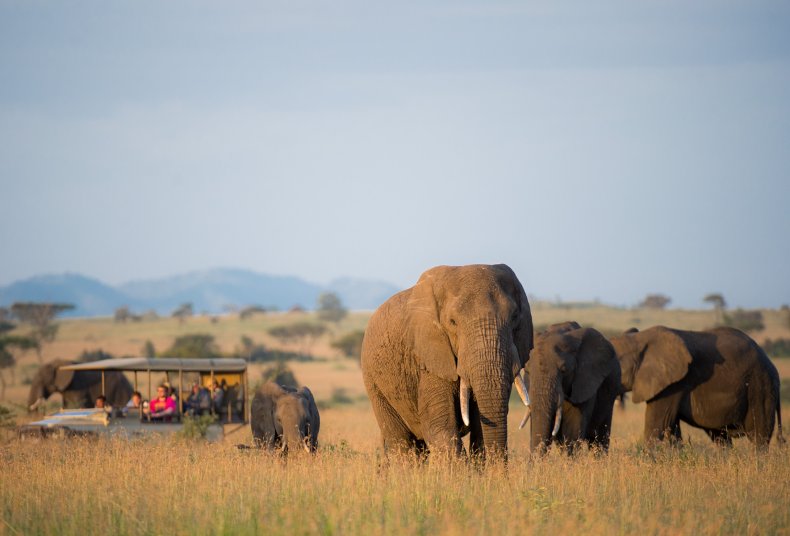 A Look Inside a Wealthy Vacation
International travel companies like Abercrombie and Kent offer one-of-a-kind excursions that present incredible opportunities, such as searching for Bengal tigers in India or encountering the endangered mountain gorilla in the Ugandan wild. Many of these luxurious vacations are equipped with the utmost comforts. In Abercrombie and Kent's case, clients have access to a private jet.
Trips come with a four- to six-digit price tag. With the more luxurious options, clients can experience some of the world's elusive locations crackling with adventure while bypassing many of the headaches that accompany world travel.
Abercrombie and Kent's director of media relations Pamela Lassers told Newsweek that the international travel company strives to "create thrilling adventures for top-tier clients who have pretty much done everything."
Take for example Abercrombie and Kent's 25-day trip "Wildlife Safari: Around the World by Private Jet 2024", which takes clients on a private jet tour around the world, exposing them to a multi-continental safari with everything from snow monkeys and whale sharks to orangutans, gorillas and Bengal tigers in one trip.
The trip, which costs just shy of $165,000 per person, often sells out within three months.
By participating, clients not only are exposed to myriad environments and safaris, but they are able to bypass international gateways and are accompanied by their own crew on the private jet. Private transportation saves time, which Lassers says many Abercrombie and Kent clients, often busy entrepreneurs, don't have much of.
"They have traveled a lot and seen a lot of the world and now they are interested to getting to more remote places," Lassers said of Abercrombie and Kent's clientele, who seek out the organization's wildlife safaris or expedition cruises to Antarctica.
Lassers added that many of the destinations include access to experts to educate travelers. For example, when a client visits Antarctica, they might encounter a specialist who educates them on the changes that have taken place on the continent because of climate change.
"It's a learning vacation in addition to being an adventure," Lassers said.
Lassers told Newsweek that Abercrombie and Kent has seen a dramatic uptick in those seeking adventurous vacations through the company, and 2023 is the company's strongest year in its 61-year history. She said that the COVID-19 pandemic influenced the way people travel and inspired them to take advantage of trips that expose them to the world.
Easing COVID-19 travel restrictions also has led to an increase in Singita bookings as well. Singita is an African-based game lodge operator exposing visitors to safari lodges and wildlife reserves.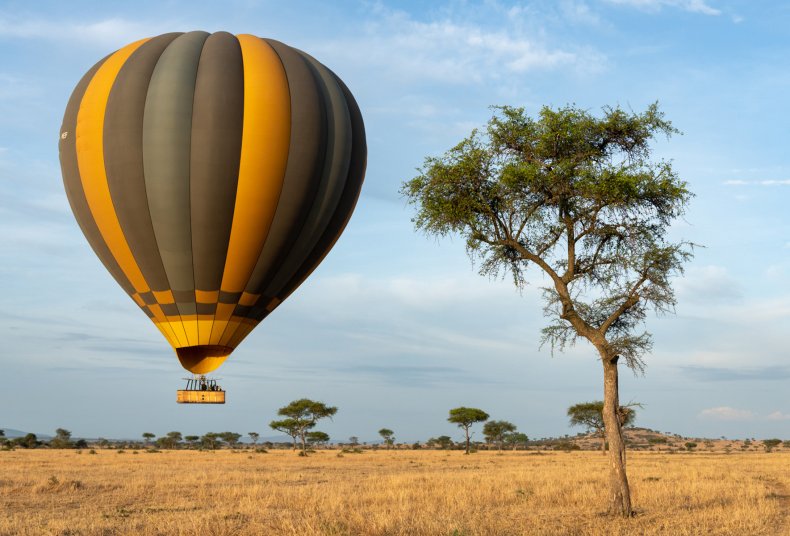 "Singita has seen an incredible bounce back in business; and demand for ecotourism," Singita spokesperson Lisa Carey told Newsweek in a statement. "Our guests are longing to travel consciously; to get into nature to disconnect from the pressure of daily life."
Singita lodges expose travelers to "restorative sanctuaries and encounters in the bush that guests won't find anywhere else," accompanied by privacy and award-winning hospitality, according to Carey. In addition to witnessing African wildlife in their natural habitat, Singita guests can choose from a variety of luxury accommodations and activities, such as massage treatments.
Rates for the luxurious lodges vary greatly, depending on the size of room and what part of the year a tourist books their vacation. For example, at the Singita Faru Faru Lodge, rates are as low as $1,910 per adult per night in a suite for the off-season to $12,254 per night for a two-bedroom suite, which can accommodate up to four guests.
The organization appeals to clients with a philanthropic heart, as well.
"They can contribute to numerous conservation initiatives and community empowerment [programs]," Carey said. "Modern conservation requires a keen focus on keeping tourism, communities and wildlife in a constructive balance. Our guests are looking for ways to travel more responsibly and be immersed in nature and learn about local cultures or food; and to make a difference by choosing to travel with a sustainable provider."
The Darker Side of Luxurious Travel
Exploring the far corners of the world comes with risks, too.
There is the threat to life that the Titan submersible crew has encountered. Action Aviation Chairman Hamish Harding, who was aboard the Titan submersible, has taken several dangerous trips that expose him to extreme parts of the world.
In March 2021, Harding shared an Instagram photo of receiving a Guinness World Record award from actor and singer John Travolta for breaking the Round-the-World record for an aircraft flying over the North and South Poles. Harding and former International Space Station Commander Colonel Terry Virts set the record at 46 hours, 40 minutes and 22 seconds in 2019.
In the post, Harding writes that curiosity is "utterly addicting" and stated his foremost goal as "the complete exploration of our Earth and beyond".
Harding's trips have included visiting the ocean's deepest point at Challenger Deep—more than 35,000 feet below the ocean's surface near the Mariana Trench. In 2016, he accompanied astronaut Buzz Aldrin in traveling to the South Pole. He also took part in a project that reintroduced cheetahs to India.
Harding and the other four passengers on the submersible—Stockton Rush, Paul-Henry Nargeolet, Shahzada Dawood and Suleman Dawood—are now feared to be dead. A rescue mission discovered debris related to the sub near the Titanic's resting place.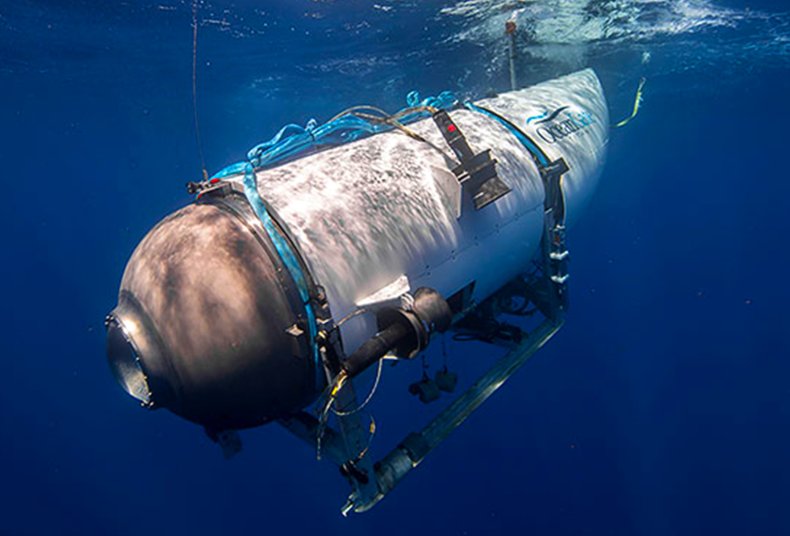 Another extreme adventure sought after by wealthy travelers is climbing Everest, a dangerous journey that has led to hundreds of fatalities. In May, Outside magazine reported that for 2023, fatalities had already reached double digits with several climbers still missing.
More often than risking a person's wellbeing though, wealthy travel can threaten the environment.
For example, private jets can worsen global warming by producing greenhouse gases from burning fuel. For several years, executives and other members of the world's wealthiest class have faced criticism for flying private jets to destinations. In November 2021, the BBC reported that private jets usually produce significantly more emissions per passenger than commercial flights.
Lorri Krebs, a professor of geography and sustainability at Salem State University, told Newsweek that easing COVID-19 travel restrictions and the allure of posting showy photos on social media both contribute to wealthy travelers at times taking advantage of some of the world's most precious resources.
"It's our natural resources that they're after," Krebs said, citing instances such as U.S. National Parks becoming overrun with tourists. "It's exacerbated by social media and people wanting to post the greatest things they've done. They want those pictures and those experiences, and they want to show them off.
"People want to do something that other people can't do," she added.
The lavish trips come with a high cost, and not only that paid for by the tourists. The trips require support mechanisms, such as a potential rescue of travelers hiking Mt. Everest or, recently, multiple organizations racing against the clock to rescue the 23,000-pound submersible lost thousands of feet beneath the ocean's surface.
Krebs explained that although all wealthy travelers aren't worsening the environment, those seeking the highest comforts while they travel could be causing harm. For example, those visiting the Titanic's resting place may disturb the water currents around the ship's remains.
"They want to see the most fragile environment or most fragile ecosystem," she said. "They want to see the gorillas or polar bears, and those are the ones at risk of the biggest impact."
Krebs commended the travelers and organizations that are conscious of their impact and those who choose to redirect the tourism dollars to beneficial conservation efforts or toward becoming a monetary lifeforce for underdeveloped countries.
Correction 06/23/23 12:02 p.m. ET: This article updated the spelling of Pamela Lassers.