What do the following games have in common?
Animal Crossing: City Folk, Banjo Kazooie: Nuts and Bolts, Call of Duty: World at War, Fable 2, Fallout 3, Far Cry 2, Gears of War 2, Guitar Hero: World Tour, Left4Dead, LittleBigPlanet, Mirror's Edge, Mortal Kombat vs DC Universe, Need for Speed: Undercover, Pro Evolution Soccer 2009, Resistance 2, Shaun White Snowboarding, Sonic Unleashed, Tomb Raider: Underworld, World of Warcraft: Wrath of the Lich King and WWE SmackDown vs Raw 2009.
All of them, along with another 70 games, came out within four weeks of each other in October and November 2008.
So when I hear people talk about how congested this October is for video games, I shake my head, pick up my newspaper and mutter "Congested? Pah! You kids don't know the meaning of the word!"
"These games are not just fighting for people's time and money, but also premium space on the digital stores"
Of course, that was a different world. A time when Zelda games took 20 hours to complete and not 200, and when a lifespan of a game was measured in weeks, not years. It was also a time before the indie game boom, which has resulted in hundreds – sometimes thousands – of games launching on services like Steam on a weekly basis.
It was also an era when you primarily bought games in boxes from physical shops.
The digital age of video games is undoubtedly a good thing for hundreds of well documented reasons. But back in 2008 there were hundreds of places where you bought video games. Today, it's really four digital stores. And Amazon.
There is an infinite shelf space on these digital stores, but that also means the competition is fierce. Everyone is fighting for attention in a place where there isn't much space to shine.
The release slate this October is busy. There's Assassin's Creed Mirage, Forza Motorsport, Spider-Man 2, Super Mario Wonder, Cities: Skylines 2 and Alan Wake 2, which all look impressive. And there's a number of others that will be vying for attention, too, like Hot Wheels Unleashed 2, a remake of Alone in the Dark, Detective Pikachu Returns, Lords of the Fallen, and a collection of Metal Gear Solid games.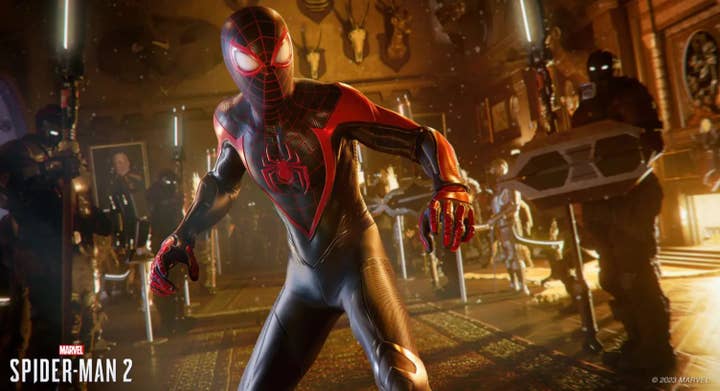 Some of these games are there to capitalise on the year-end sales period. But not all of them. Some were planned to launch earlier but were delayed slightly (I'm told Spider-Man 2 was initially targeting September). Whereas others simply need to come out within a certain window to fulfil financial obligations.
Yet although it is busy, we have seen busier. And what's more, a lot of those bigger titles are not expected to be particularly long. There are not really any Baldur's Gate or Zelda-sized epics in that list. Even Assassin's Creed is designed to be finished in 20 hours, which is considerably shorter than previous games in the series. So in theory, gamers could pick up three or four of those games and stand a chance of finishing them over Christmas… a bit like it used to be in 2008.
It is busy, it is competitive, and gamers will be forced to make some choices. But it's not without precedent, and there's still opportunity for games to break through.
But in the digital age, it's never been harder to grab people's attention. And that's why it was necessary for Ubisoft to pull Assassin's Creed Mirage forward a week, and for Remedy to push Alan Wake 2 back ten days.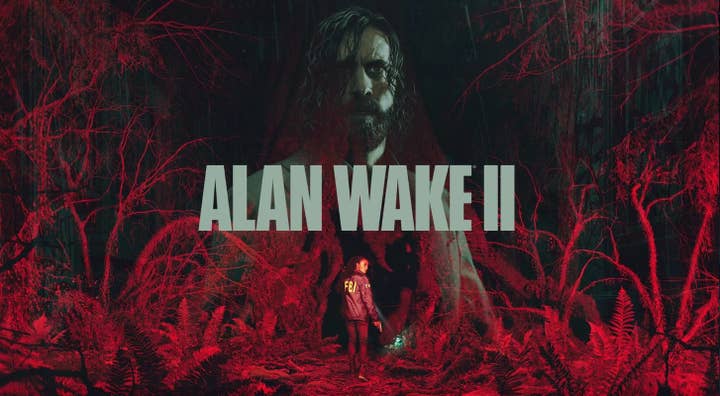 These games are not just battling against each other for people's time and money, they're also fighting for the time of the media. And, most significantly, they're fighting for visibility on the digital stores.
Assassin's Creed Mirage was originally slated to launch just days after Forza Motorsport, a first-party Xbox game that is destined for premium placement on the Xbox store. Alan Wake 2 is a single-player horror game, the sort-of title you'd expect to do well on PlayStation, so you'd ideally want a good spot there. You certainly don't want to be launching the same week as a major first-party game like Spider-Man 2.
These premium spots on digital stores are worth substantial sums of money to game developers looking to find a big audience. And they can make all the difference in a competitive market.
It wouldn't have been an easy decision to change the dates for either of these games. Both Remedy and Ubisoft just spent huge sums of money in June promoting their dates. But the value of having a window to yourself, even if it's just a week, is considerably more significant today than it was 15 years ago.
And it has the added benefit of giving people more time to enjoy some games that are looking, frankly, pretty special.