PlayStation, Xbox, and Nintendo have dominated the console industries for years. Furthermore, several users are shifting to Nintendo Switch to enjoy the old classic games such as Animal Crossing and Super Mario. Not to mention Nintendo's recent membership plan, Nintendo Switch Online + Expansion Pack, grants users access to various N64 and Sega Genesis games.
ADVERTISEMENT
Article continues below this ad
Owing to its popularity, many studios develop versions of their games just for the Switch as a strategy for gaining huge profits. The Switch console has undoubtedly been a significant success for Nintendo. However, some fans believe some features are still missing from the Nintendo Switch console.
Here are the top major Nintendo 3DS features that would have been a better addition to the Switch
ADVERTISEMENT
Article continues below this ad
SpotPass and StreetPass are communication systems first introduced in the Nintendo 3DS. It allows users to exchange software content from select games played on their system, regardless of what software is currently on the console.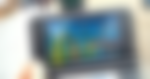 StreetPass functionality must be activated for each piece of compatible software and can be disabled by parental controls. Therefore, StreetPass would have been a significant addition to the Switch console.
Miiverse is a network service that uses Mii characters to bring players together. Players can share their gameplay experiences with the world with text and handwritten messages and find other players with the same interest.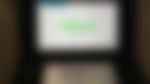 The Miiverse service ended on November 7, 2017; hence an updated version of Miiverse would be a splendid idea to attract users' attention.
Nintendo Switch Online is very famous in the community and it also offers tons of titles for users to enjoy. However, Nintendo 3DS Virtual Console offered many classic titles that are still not available for a Switch console. Therefore, developers should definitely add popular Nintendo 3DS classics to the Online membership plan.
Custom Themes and Folders
Nintendo 3DS is also famous for its Theme Store feature. It allows users to customize their entire home menu by applying a variety of themes based on colors or Nintendo titles like Mario. The theme is applied to the background, folders, music, sound effects, and the icons themselves.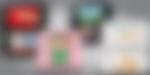 ADVERTISEMENT
Article continues below this ad
Users get five colored themes for free–blue, black, pink, red, and yellow. However, there's also the option to purchase more elaborate themes like stars, polka dots, or ones with your favorite characters on. Undoubtedly, letting players customize their own Themes and Folders would be a significant addition to the Switch console.
Which aforementioned feature do you think Nintendo should add soon to the Switch console? Let us know in the comments down below.
WATCH THIS STORY: Ranking The Highest Selling Nintendo Games of All-Time
ADVERTISEMENT
Article continues below this ad